Bipolar Forceps
Stingray Surgical Products manufactures a vast selection of Non-Stick, Titanium, and Stainless Steel Bipolar Forceps patterns. Learn more about Stingray's tips.
Accessories
Stingray Surgical Products offers trays designated to organize and protect the bipolar forceps with lightweight and durable aluminum material. Ask Stingray Surgical Products about demo kits for a free tray.
Non-Conductive Instruments
For decades, Stingray Surgical Products has manufactured insulated instruments for many well known suppliers of surgical instrumentation. 
Stingray's Bipolar Forceps Tips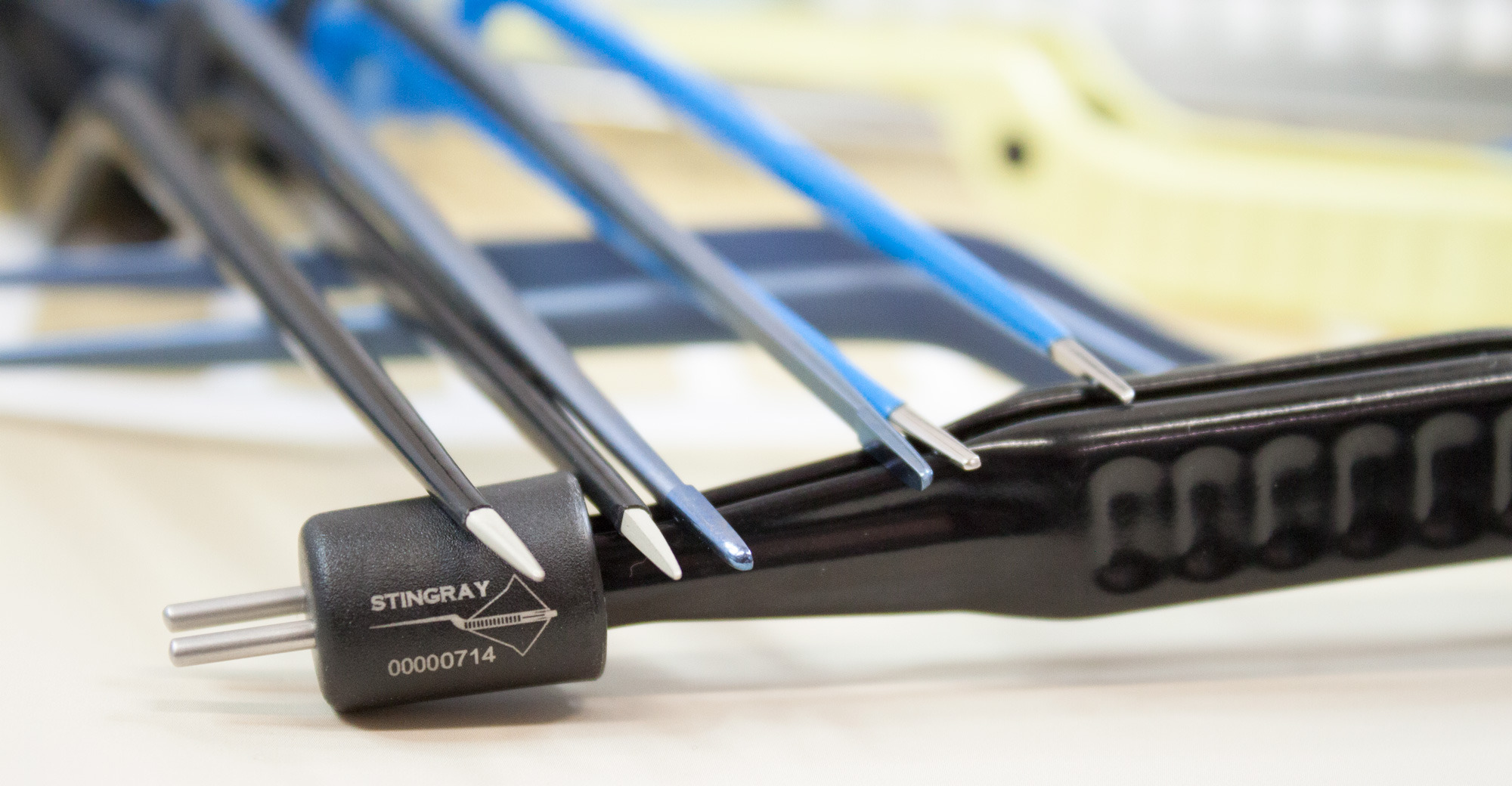 1
Silver Alloy – Highest thermal conductibility, permanently ensured, made of solid noble metals. 
2
Titanium – lightweight, durable, non-magnetic and non-stick properties allowing good wear resistance.  
3
Stainless Steel – durable metal with non-stick properties